The innovative network covers all areas of agriculture:
In agri-network.org experienced consultants for all sections of modern livestock and the processing industry have come together. From strategy development through approval procedures up to realization with business management, production engineering, genetic and health monitoring agri-network.org offers a comprehensive expert advice. Everything from one source – with recognized and competent professionals at each stage.
the pre production areas
the farm
the post production areas.
---
The following persons are members of the inner circle of agri-network.org
Dr. sc. agr. Jörg Krapoth
To all our deep dismay, Dr. sc. agr. Hans-Jörg Krapoth passed away on 25.09.2023 during a project assignment in Beijing. Based on his education as a business graduate and as an agronomist of  the Christian-Albrechts-University Kiel, Jörg Krapoth could revert to his comprehensive knowledge from 27 years of  consulting. Since 20 years  he is working successfully as a freelance consultant worldwide . Jörg Krapoth is the general manager of the farm concepts GmbH & Co.KG (www.farm-concepts.de), which represented an international consultant company for all segments of  animal production and agricultural companies/ organisations of the pre and post production areas. farm concepts is located in Wahlstedt, Schleswig-Holstein, Germany. In April 2018 we have reorganized our consultants business and named it German Farm Consulting GmbH u. Co KG (GFC). This step allows us to have in GFC the focus only on consultancy for livestock production.
Dr. med. vet. Dieter Mischok
After graduation as an industrial management assistant (1972) at Miele Group in Gütersloh he started  his activities at the economy department. From 1979 to 1983 Dieter Mischok studied at the Universities of Budapest and Hanover. Besides his activities as a veteriarian partner of a specialized joint practice (pigs, poultry) he graduated as Dr. med. vet. in 1997 at the University of Hanover. Parallel to his job he built up a modern veterinarian laboratory. Since 2016 Dieter Mischok is a freelance consultant. Furthermore he is an advisor for Westfleisch SCEmbH and a official supervising veterinarian in a poultry abattoir. He shares his knowledge in training courses and presentations. He is active in many expert committees.
Prof. Dr. sc. agr. Joerg Oldenburg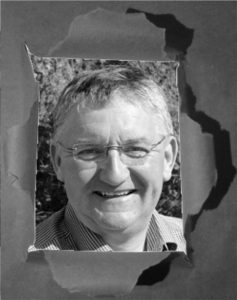 details to this person

Joerg Oldenburg completes his doctorate at the Dep. of Agric. engineering after studying at the Christian-Albrechts-University Kiel. Then he researched on feeding, ventilation, manure removal, immission control and ethology. In 1993 J. Oldenburg became a Professor of Agric. engineering and Techniques of animal husbandry at the Univ. of Appl. Sciences, Neubrandenburg. Since 1991 he is an officially appointed and sworn expert for emissions/ immissions and techniques in husbandry. In 2000 Joerg Oldenburg started his engineering office (www.ing-oldenburg.de) at Oederquart. His areas of responsibilities are immission certifications (odours, ammonia, nitrogen, dust, germs), preliminary estimates, site analyses, environmental analyses, landscaping, court opinions, approval procedures, reporting obligations, starting status reports and urban land-use planning.
Dr. sc. agr. Ulrich Presuhn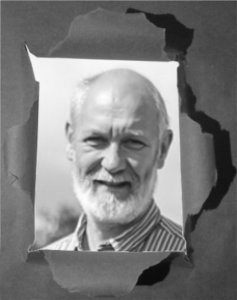 details to this person…

After an agricultural education and his studies of agriculture at the Georg-August-University of Göttingen, Ulrich Presuhn completed his doctorate at the department of animal breeding and genetics within the working group of Prof. Dr. Glodek. From 1987 to 1990 he worked as a junior assistant of the Prof. Dr. Langholz working group. As of 1990 he was employed as a breeding manager of the Hülsenberger Zuchtschweine – a pig breeding programe of Schaumann as a part of Union Agricole Holding AG. In 2005 Ulrich Presuhn joined the consultant company farm concepts GmbH & Co. KG (www.farm-concepts.de). Since 2013 he is partner and manager of farm concepts. Ulrich Presuhn is also partner in German Farm Consulting GmbH & Co. KG (www.g-f-c.eu)